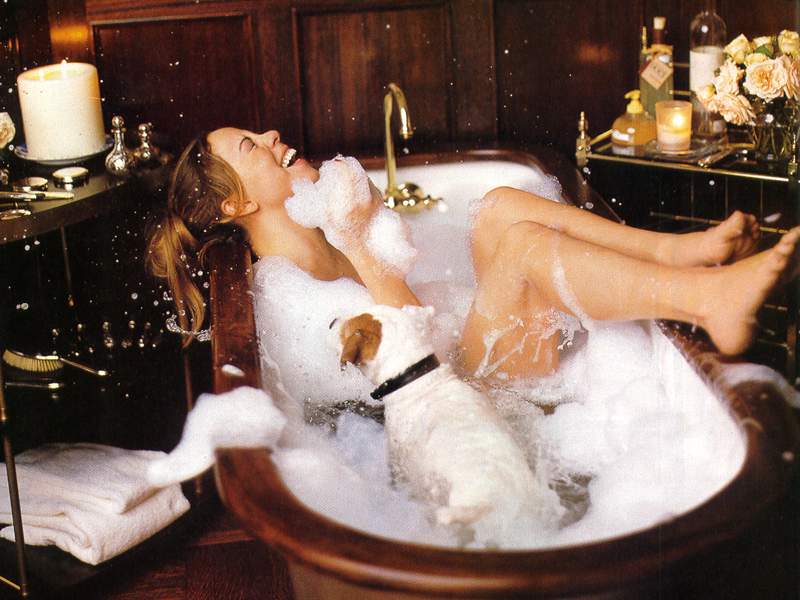 Way back in 2001, I
mentioned
this wonderful little photo of Mariah Carey bathing with her dog.
In the past week, dozens of Americans have flocked to The Nightwatchman to oggle at the photo.
Why the sudden interest?
Has the dog embarked on a solo career?
Have the diva and dog eloped?
Please tell me. I need to know.